BOOK 1:

SUMMER
book

AWARDS
BEST BOOKS of the MONTH, Oct 2016
KIRKUS STAR
— Kirkus Reviews
AWARD WINNING CHILDREN'S BOOK
— B.R.A.G. Medallion​
​
READERS' FAVORITE AWARD WINNER
— Readers' Favorite
​
PICTURE BOOK AWARD WINNER - 2017
— Moonbeam Children's Book Awards​
​
editorial

REVIEWS
"A girl and her dog rescue pretend dinosaurs, aliens, and whales in this debut ode to imaginative play... Gracie's enthusiasm is contagious, and together she and MonkeyBear begin their first mission: excavating a mystery in their backyard... Young readers who love to pretend will see Gracie as a kindred spirit and look forward to future seasonal adventures in this planned kids' book series"...more
— Kirkus Reviews (starred review)
"The magic of The Adventures of Gracie and MonkeyBear resides in the clever combination of text and illustrations. Often the illustration picks up where the story pauses, and vice versa. This element allows the child reader to supply the imagination to fuel the narrative. The creators dedicate the book thus: "For all the girls in all the worlds: May you feel strength with your first breath, realize your unlimited potential for greatness on your second, and follow your dreams on your third...more"
— Readers' Favorite
BOOK 2:

WINTER
book

AWARDS
BEST BOOKS

of

2017
BEST BOOKS of the MONTH, Dec 2017
KIRKUS STAR
— Kirkus Reviews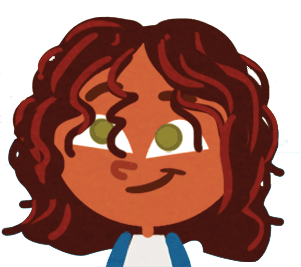 editorial

REVIEWS
"The multilingual Gracie and her brainy dog MonkeyBear return for winter adventures... Overall, this sequel features just as many exciting encounters as the first book and as many delightful details in the pictures. One glorious illustration features fantastic cloud hues and sunlight while requiring the book to be turned sideways... Fans are sure to look forward to what Gracie imagines in the spring...more"
— Kirkus Reviews (starred review)
​
"...a picture book that deftly interweaves fantasy, humor and kid-size steampunk fantasy. This book also provides yet another compelling reason why all kids should have a dog as their companion. Gracie and MonkeyBear's friendship is a marvel to behold, and their adventures show how incredibly well they work together as a team. And it's all about teamwork and compassion and ingenuity. Designed to get kids and adults dreaming and imagining, this book does its job perfectly...more"
— Readers' Choice